A premier operator in the Williston Basin.
Chord Energy is an independent energy company that acquires, exploits, develops, and explores for crude oil, natural gas, and natural gas liquids in the Williston Basin. We are focused primarily on organic drilling activity, both on grassroots oil plays and on the development of previously acquired properties—specifically on projects that provide the opportunity for repeatable success and strong returns. Crude in the Williston Basin is primarily produced by drilling horizontally into known hydrocarbon-bearing formations and then hydraulically stimulating the reservoir rock.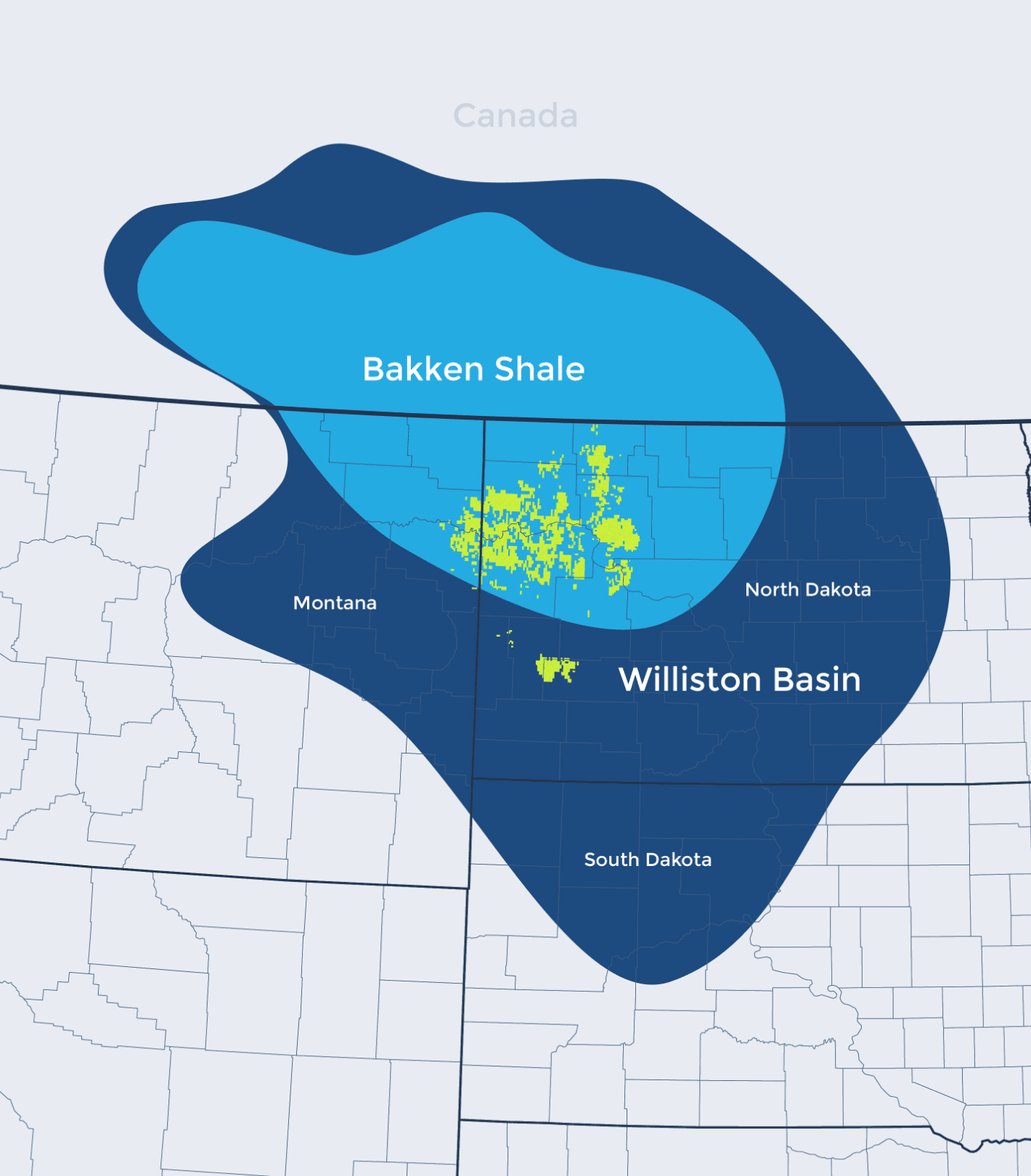 The Williston Basin
We are one of the top producers in the Williston Basin, and our crude is sold to a diverse network of refiners.
Our enhanced scale combined with high-quality assets, low breakeven pricing, and experienced leadership make us a premier operator in the region.