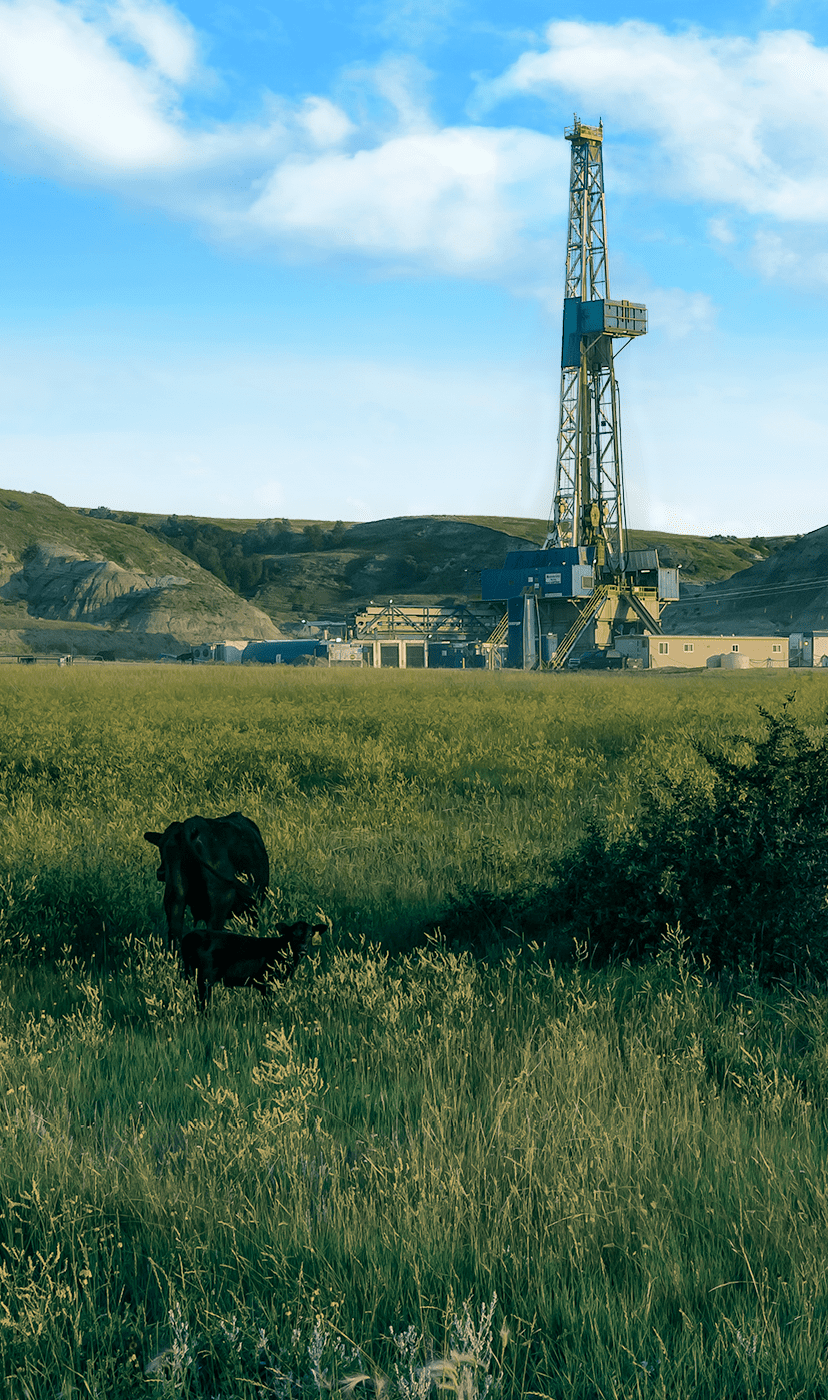 Our Approach
The world relies on oil and natural gas to power our daily lives. At Chord Energy, we are committed to be a good steward of the precious hydrocarbon resources that have fueled positive economic expansion over the last one hundred years and that will be required to enable the energy evolution in this century.
We believe strong and effective corporate governance is paramount to our continued success and improvement. We have placed the highest level of sustainability oversight with Chord's Board of Directors. Within the Board is a dedicated Environmental, Social and Governance (ESG) Committee. This diverse and highly engaged committee works with the executive team and senior leaders to pursue continuous improvement in our ESG performance, including incorporating specific safety and environmental metrics into the annual evaluation of executive and employee compensation. And through our formalized Enterprise Risk Management (ERM) program, we aim to increase strategic thinking about known and emerging risks that may affect our business and to build an infrastructure that supports the adoption of measures to manage or mitigate such risks and ensure organizational alignment.
Chord is committed to transparent reporting of its environmental, social and governance performance. To this end, we are providing a stakeholder letter from the CEO and ESG Chair, 2021 performance metrics in tabular format for Oasis and Whiting (the predecessor companies that merged to create Chord Energy in July 2022), as well as proforma data for Chord Energy based on combining a common set of metrics defined by the American Exploration & Production Council (AXPC) ESG metrics framework.
Environment
As a leading E&P company, we combine a track record of operating efficiently while measuring, reporting, and minimizing our impact on the environment as we work to meet the demand for responsible, affordable, and reliable energy. Our strategy and the long-term success of our company are grounded in environmental stewardship that align with our enterprise-wide commitment to operate in a sustainable manner.
At Chord, we are focused on producing reliable, affordable energy in a safe, environmentally responsible, and ethical way.
Social
Protecting our employees, contractors, and the communities where we live and work is a priority. We value the deep connections we have with our neighbors, and we strive to support them in meaningful, lasting ways every day.
At Chord, health and safety are paramount in sustaining a culture that values caring for others, quality of work, productivity and company pride. Our health and safety programs are designed to guide employees in the recognition of hazards and the assessment of risks inherent to our industry. Through training, we prepare our employees to use industry best practices and standards to mitigate risk in a manner that protect themselves, co-workers, and others.
We also believe our people are the most important part of our organization. We embrace diversity, constructive debate, differing viewpoints, continuous learning, servant leadership, and an engaged workforce. We encourage open and transparent communication among our teams and share our success and challenges as we succeed together.
Governance
Strong, effective, sustainable corporate governance strengthens accountability, promotes the long-term interests of our shareholders, and helps build trust in our company. The board is inclusive, bringing a range of knowledge and experience, as well as diversity of thought that are critical to our long-term success. The board—in partnership with an executive management team with significant technical, operations, and financial expertise—has active oversight of corporate strategy, enterprise risk management, and human capital management that creates a significant opportunity to deliver on producing reliable and sustainable energy.
Chord Energy Proudly Supports Mental Health
With Waves of Hope, we are proud to help support our employees and community with mental health resources.